Here are some great recent photos by Caroline of Stockholm StreetStyle.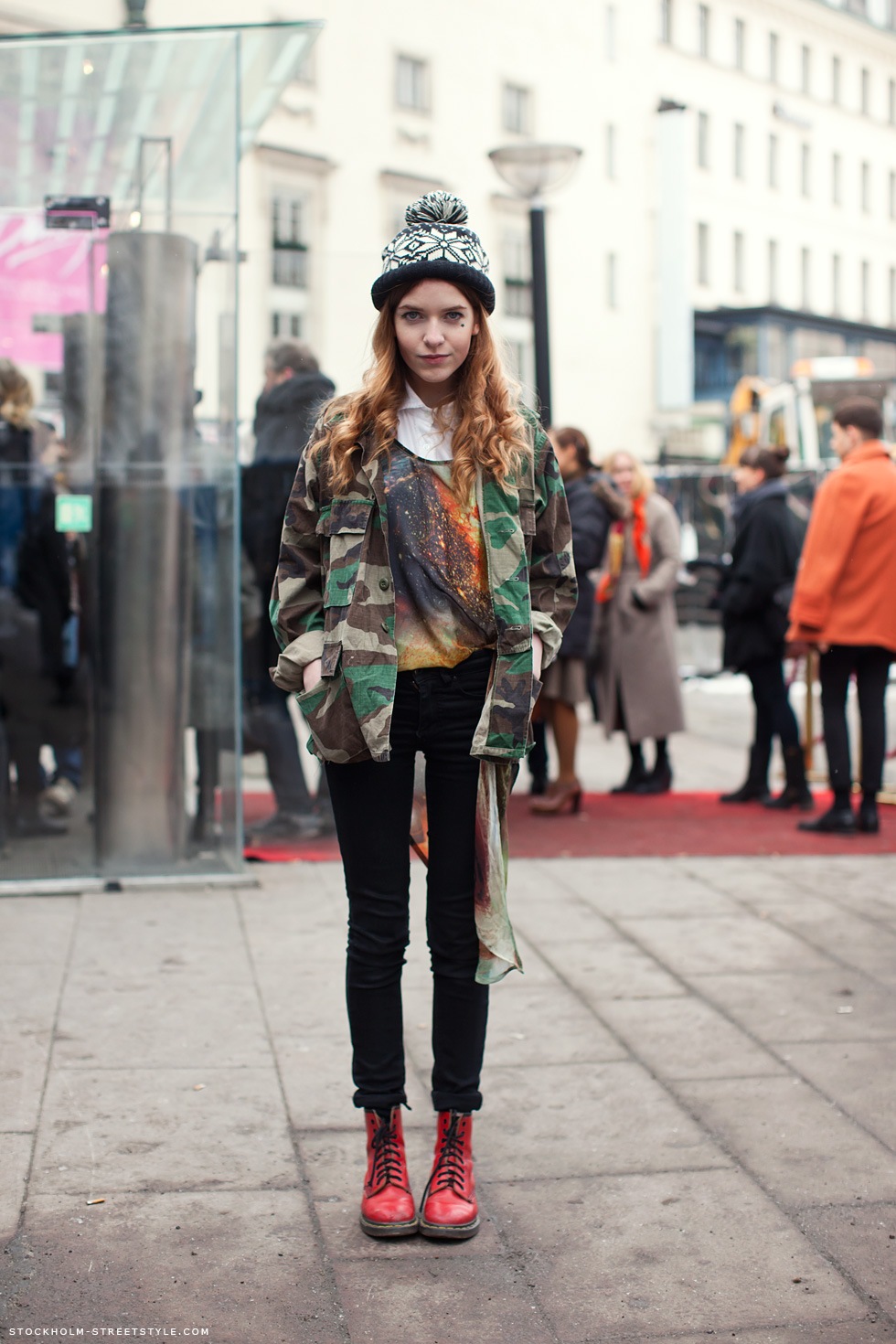 As you can tell, I really like when women mix men's jackets or styling in with very feminine pieces. One of my favorite looks will always be big tough leather worn over a dress. Doc Marten's on girls are always a favorite as well. These two things have been trending for a bit, but they are also kind of trend-less as punk and rock will always be around.

That is a great example of how to rock a suit as a women!